Hi, I'm William, I have over 17 years of experience, and I am here for you if you are:
A Beginner: You are on the verge of changing your life forever by getting your driving licence, and the most important lessons are not at the end near the driving test, its right now! I will help you to create good driving habits and its these habits which are going to help you become a natural driver making your test much easier. On your first driving lesson you will be driving.
A Part Trained Driver: Have you already started learning to drive and are thinking of passing your driving test? My course is for people like you, who have already developed skills it will help you save time and money because I will not put you on a beginners course. In fact I will use the knowledge you have as a platform for passing your driving test.
Confidence Building: Feeling anxious when it comes to learning how to drive can be somewhat depressing, but did you know that many learners go through the same as you? What I am going to support you with is getting to feel comfortable and taking back control of your life and driving.
Driving Test Rescue: I know exactly why you have been failing your driving test and actually it probably is not your fault. People who fail their test and want to change instructor do so because they feel they have not been trained fully and believe they are not 100% confident. Give me a call and tell me your story, I'll then start to plan for your success.
For Automatic Lessons See Our Automatic Driving School.

Fully qualified DVSA approved instructor
Hourly lessons
Quck pass courses
Full hour lessons
Competitive prices
Block booking discounts
Special offers
Door to door service
B13 MOSELEY, BILLSLEY
B14 KINGS HEATH
B15 EDGBASTON
B16 ''
B17 HARBORNE
B29 SELLY OAK, BOURNBROOK, SELLY PARK, WEOLEY CASTLE
B30 BOURNVILLE, COTTERIDGE, STRICHLEY
B31 NORTHFIELD, LONGBRIDGE
B32 QUINTON, WOODGATE, BARTLEY GREEN
B38 KINGS NORTON, WEST HEATH
B45 REDNALL, FRANKLEY, RUBERY
B62 HALESOWEN
B63
B64 CRADLEY HEATH
B65 ROWLEY REGIS, BLACKHEATH
B66 SMETHWICK
B67 BEARWOOD
B68 OLDBURY, LANGLEY
B70 WEST BROMWICH
B71 ''
we also cover large parts of the Black Country areas (Call for details)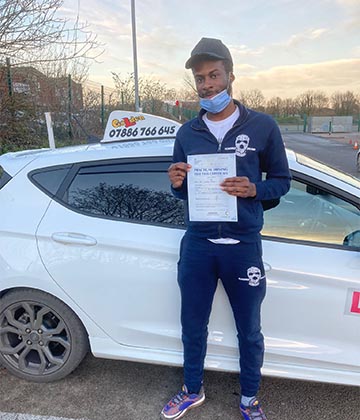 Well done Jahreel for passing your test today #teamgolden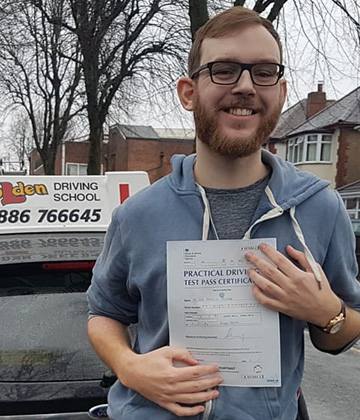 Congratulations to Oli, a great first time pass today.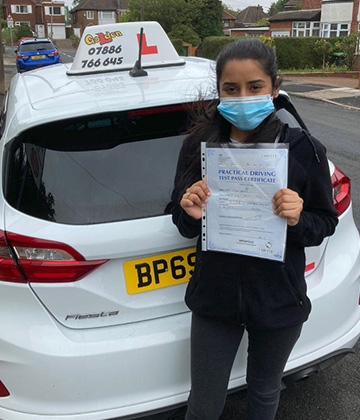 Well doneDivya who passed with zero faults from Quinton